Gaithersburg Property Management
Let us manage your Gaithersburg rental property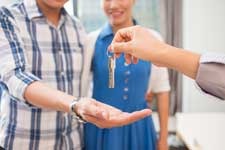 The decision to rent your home is not easy. Most landlords are either members of the military facing deployment, a homeowner who cannot sell a house and is thinking about renting it out, or a real estate investor with lots of experience and a portfolio of properties. Whatever type of landlord you are, you need expertise to do it right.
Being a landlord is a fulltime job. You have to be prepared to approach it that way. Here are some of the things required of you:
Pricing your home at a rent consistent with the market value and avoids long term vacancy
Marketing your property in the right places.
Compliance with all federal, state and housing laws in your advertising
Screening applicants who are serious about renting your home
Showing your property at times that are convenient for potential renters
Stay in contact with prospective tenants after they have viewed the property
Doing extensive background checks on applicants
Writing a lease that is legally enforceable
Collect and handle security deposits, placing them in escrow accounts
Inspect and document the condition of the property before move in
Understand and follow all landlord and tenant laws
Respond to tenant repair requests and maintenance issues 24/7
Schedule vendors for repair work
Making payments to vendors for completed work
Collecting monthly rent payments and chasing down late rent
Keeping an accounting system of rent, expenses and income
Handle problem tenants who cause damage or violate the lease or HOA requirements
Execute evictions when necessary
Regular inspections to ensure the tenant is taking care of your property and following the lease
Collecting back rent from former tenants
Completing a move out inspection
Return the security deposit to tenants within required number of days
Get your home ready during the vacancy for the next tenant
Start from the beginning with a new tenant
Inquire About Our Services
Before you embark on the journey of being a landlord, ask yourself if being a landlord is worth your time and resources. You probably have a full time job already, and a family that you enjoy spending time with. Do you really want to invest the time and energy it takes to manage property correctly?
Benefits of using Flat Fee Landlord
Tenant Assurance Program guarantees the tenants we find for nine months
We can place a highly qualified tenant in your home within 30 days, guaranteed!
We have one of the lowest eviction rates in the industry at 1%
Cancel for free if you ever become unhappy with our services
No fees and costs upfront for you
We charge one flat fee per month instead of a percentage of your income
Your property management costs are 100% tax deductible
No hassle management
Automated owner statements
Online Owner Portal Access
Industry leading marketing tools
24/7 maintenance request handling
Prompt Response to Tenant Requests
Low vacancy rate
Low time on market
Industry specific local knowledge
What we do as your Gaithersburg property manager:
Fill vacancies
Advertise your rental
Handle tenant inquiries
Background and credit investigations
Application processing
Lease signing
Full service repair
Rent collection
Accounting
Coordinate Evictions
Property Evaluation

Great property management firms provide landlords with comprehensive property evaluations. Providing great property evaluations is exactly what we do at Flat Fee Landlord. Most companies just "say" they did an inspection, Flat Fee Landlord provides landlords with a full inspection report complete with dozens-hundreds of photographs. Our goal is to provide our landlords with a report so comprehensive that it is as if the landlord actually visited the property themselves. Our Evaluations are completed at the beginning and end of each lease term. Additional evaluations are completed approximately every 4-8 months and more evaluations are available at an additional expense.

Marketing

Having your property rented at the highest market value in the shortest amount of time is our number one goal. We limit the amount of vacancy to your home while providing you the highest amount of income available by the rental market. We take several marketing pictures of your property and syndicate your rental listing the most popular home rental sites on the internet. These sites include but are not limited to:

Zillow.com
Trulia.com
Apartements.com
Craigslist.com
Zumper.com
Realtor.com
Homes.com
Rent.com

In addition to the top independent real estate websites, your home will be eligible to show up on other real estate firm's websites.

Marketing your home is the first step to finding a well qualified tenant rent your home. We put a lot of emphasis in marketing your property. The marketing of your home is included in our tenant placement fee.

Tenant Screening

Tenant screening is the most important aspect of renting your property. Finding a tenant is easy; however, what sets us apart is that we have very strict and high standards for placing only the highest quality and qualified tenants in our managed properties. As a result of our due diligence, our company has an industry leading eviction rate of less than 1% all time! Additionally, we have one of the best security deposit return rates in the industry. Not only do your tenants pay rent on time, but they also do very minimal/if any damage at all to your home while they rent it.

To ensure we have the best tenant possible rent your home, we utilize our proven "Perfect10ant" verification system. The "Perfect10ant" includes:

Credit score
Income Verification
Debt to Income ratio
ID verification
Past Evictions
Address verification
Interview previous Landlords
Rental History
Criminal History
Employment History

Security Deposits

Navigating security deposit laws and regulations can be tough. We will collect the security deposit prior to allowing the tenant access to your property and hold it in escrow during the lease term. Upon move out, we coordinate repairs as needed and return the security deposit balance to the tenant minus any costs for damage that exceed what is legally considered "normal wear and tear."

Lease Preparation

Our team will prepare and administer a lease on your behalf upon your acceptance of an application. Both the landlord and tenant sign the lease; which will be uploaded to your client portal for access. We utilize a tightly locked and analyzed lease provided by our attorneys to best serve all parties involved in the lease. The lease preparation and administration will be handled by us so you can just sit back and relax!
Gaithersburg Area Information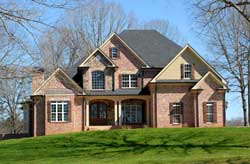 Gaithersburg, officially the City of Gaithersburg, is a city in Montgomery County, Maryland, United States. At the time of the 2010 U.S. Census, Gaithersburg had a population of 59,933, making it the fourth-largest incorporated city in the state, behind Baltimore, Frederick, and Rockville. Source From Wikipedia
Areas We Serve